Dalbeattie Museum
DALBEATTIE MUSEUM ANNOUNCEMENT
----------------------------
The Trustees of Dalbeattie Museum have taken the decision NOT to open the museum this year to visitors. 
This has not been an easy decision, but due to the nature of the layout of the museum, we are unable to put in sufficient Social Distancing required by the Government. 
With this in mind we feel we cannot put our volunteers and visitors at risk. 
We have always prided ourselves on being a hands on / friendly museum but due to the current circumstances we cannot give our visitors that full on experience.
We look forward to seeing you all next year as we put together plans to hopefully open on the 1st of April 2021
All the very best.
Dalbeattie Museum Trust 
 Dalbeattie Museum is now on facebook. Please click here
Please keep watching for any news. 
  -----------------------------------------------------------------------------------------------------
 We are a local and social history museum for all the family.
We have many displays which chart past industries of Dalbeattie.
Our main display upstairs will surprise you.
Read about our local hero William McMaster Murdoch, with our Titanic Display.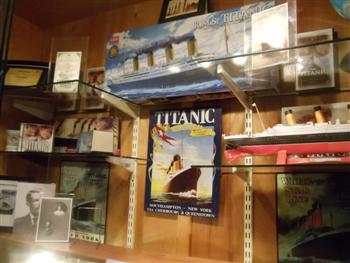 The museum is FREE to enter
(children must be accompanied by an adult)
                                             ...............................................................................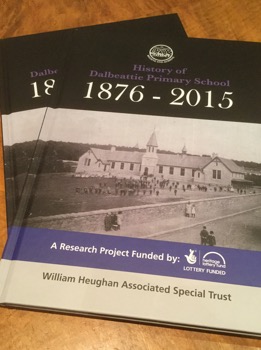 History Of Dalbeattie Primary School Is Still Available!!!
1876-2015
This book was collated because the Primary School may close once the Dalbeattie Learning Campus has been 
built. It was felt important to record and document the history of the school.
Along with the book there is a DVD of class photographs, taken over the years.
This book is free to any pupil who attended the Dalbeattie Primary School
.------------------------------------------------------
Reflections of Old Dalbeattie    
Our exciting new DVD has been launched. It is called
"Reflections of Old Dalbeattie".
Tommy Henderson reflects on some of Dalbeattie's history and along with his commentary are old pictures of Dalbeattie.
This DVD costs £5:00 and all proceeds go towards the running costs of our museum.
If you have not visited the museum, then this year put in on the top of your "to do" list and spend an hour or two reminiscing.
A warm and friendly welcome awaits you at Dalbeattie Museum.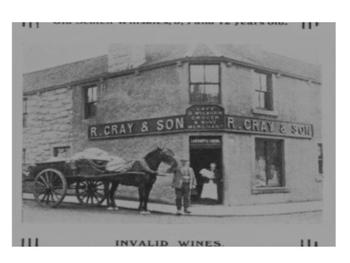 Charity No SC003247